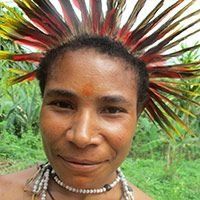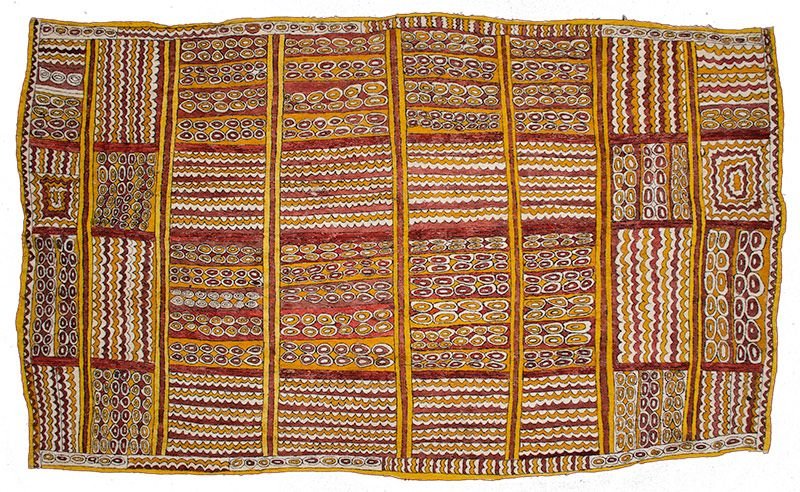 Jacklyn Daiva Rubuno
b. 1991 Sahote raje, Asafa village
Niovade Ujosisu'e
110 x 61 cm
$1,990 SOLD
The circular shape is niovade Jacklyn's grandmothers tattoo design, the ujosisu'e the wave like design is from her grandfather's nioge tapa. The pathways are ore sige and Dahore mountain design is on the edge. As a first time artist this is a masterful achievement.